Sheraton Kampala Hotel Transportation Options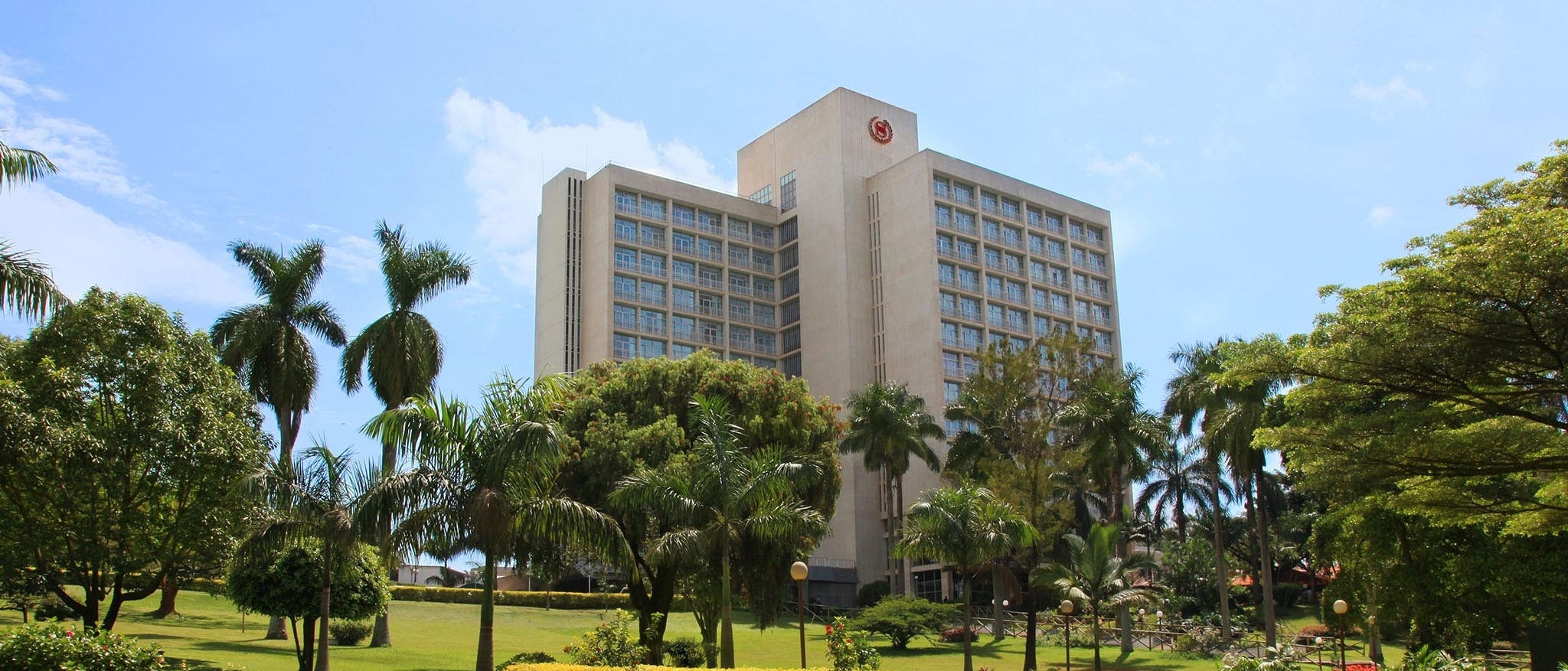 If you are travelling by car, please see driving directions, from the airport or any other location.
Self and Valet Parking Facilities
Note: Estimated charges, fees and schedules are not guaranteed by hotel. Travel distance may be affected by local conditions and traffic.
Getting Here
Airport
Entebbe Airport (EBB)
Travel Distance from the airport to Sheraton Kampala: Approximately 39.7 km/24.6 miles
Options for getting to and from the hotel include:
Taxi
Fee: 50 USD (Charge is one way to or from the Airport)
Taxi Availability: 24 hours
Travel Time: 45 minutes
Hotel Airport Shuttle
Fee: 50 USD per guest one way / $30.00 each for 2-3 persons / $20.00 each for 4 - 6 persons
Shuttle Availability: 24 Hours
Travel Time: 45 minutes
Contact: (256)(414) 420000; reservations required
Shuttle service to/from the Airport is available for 50 USD per guest one way. Please contact the hotel to make a reservation. Upon arrival, you will be assisted by the Hotel Airport Representatives who will be holding the hotel signage.
Getting Around
By Rental Car:
Belex Tours and Travel
Sheraton Kampala Wheels Hire
Fee: Drop-off charges within the city (Saloon car) start at 8 USD
Availability: 24 hours
Contact: (256)(414) 420000; Reservation Required
About: Onsite; Rental car arrangments are made via the Concierge/Transport desk.
Additional Information
If you require transportation assistance, or if you have any additional requests, please feel free to contact us at (256)(414) 420000