Free Internet at the Link@Sheraton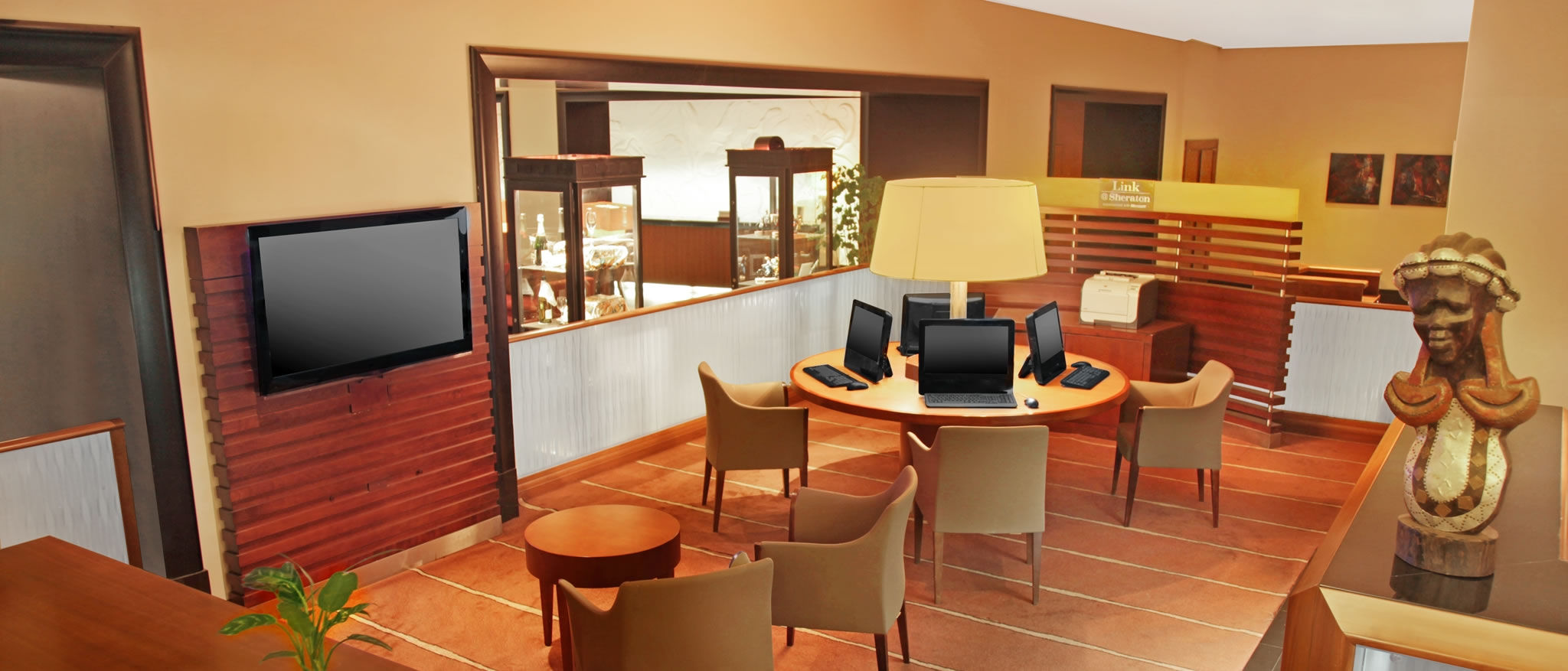 With a reputation for providing unparalleled luxury and service our specially-designed lobby lounge area, the Link@Sheraton experienced with Microsoft, is a great place to catch up on work or just relax at the Sheraton Kampala Hotel.

With Wi-Fi and internet-connected computer work stations, you can work, socialize, and connect with fellow travellers as well as family back home, all while enjoying a cup of fresh coffee. Large TV flat screens allow you to follow the latest news and connect with your world at home.