Exquisite Restaurants & Bars in Kampala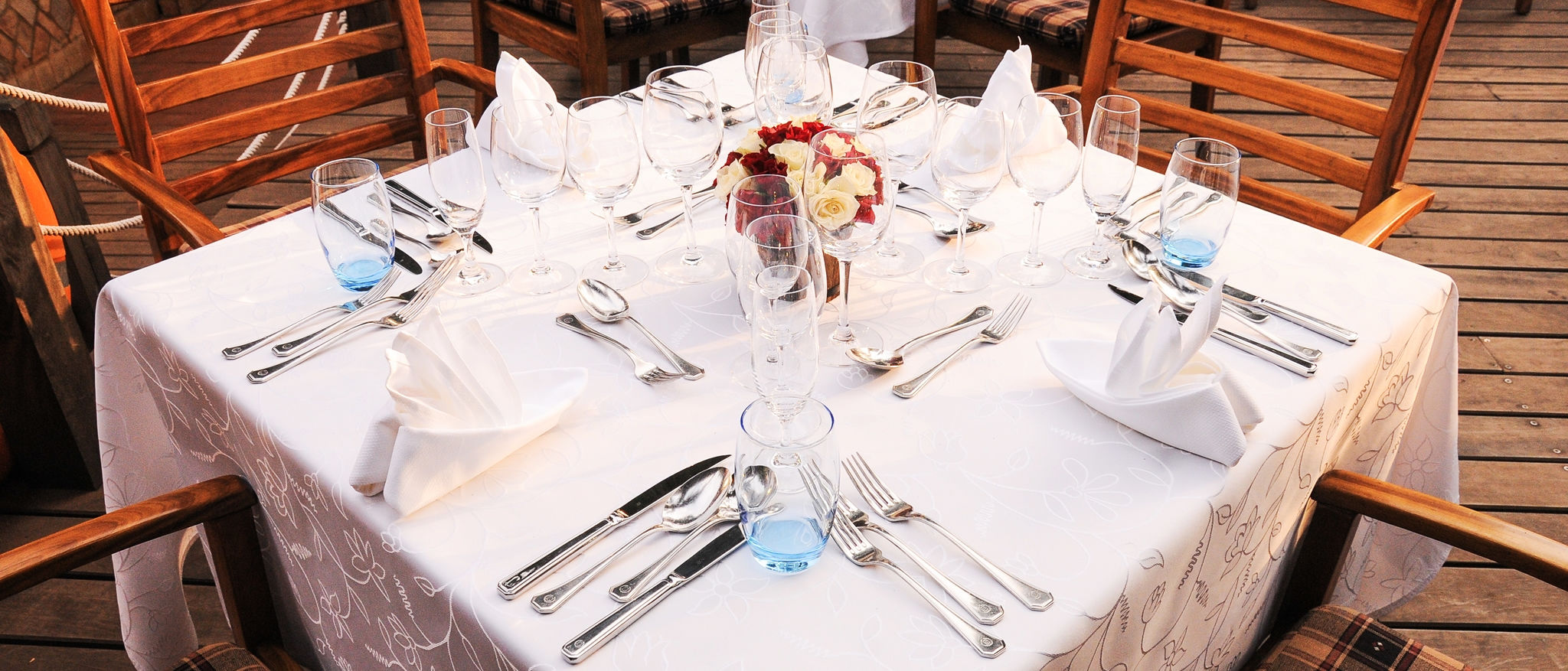 Enjoy some of the greatest restaurants in Kampala conveniently located in the hotel. Paradise Grill restaurant is situated by the breezy botanical gardens and offers mouth-watering themed lunches & dinners from around the world, every day. The elegant Victoria Breakfast Room is open every day and is known for its American buffet breakfast that can be enjoyed on the terrace overlooking the gardens.

The Park Square treats you to the aroma of freshly brewed coffee and delicious pastries in the lobby. The Pool Bar is a great place to relax, especially after a swim in the circular Kyoga pool. As the sun sets, head to the Equator Bar, our exclusive high-wire English pub and try one of its well shaken & creative cocktails. If you feel like dancing stop by our all-night disco which keeps the doors open until 5am on weekends.

Wireless Internet access is available in all of our restaurants and lounges.
Please click on the "Book Now" button to enquire or book one of our venues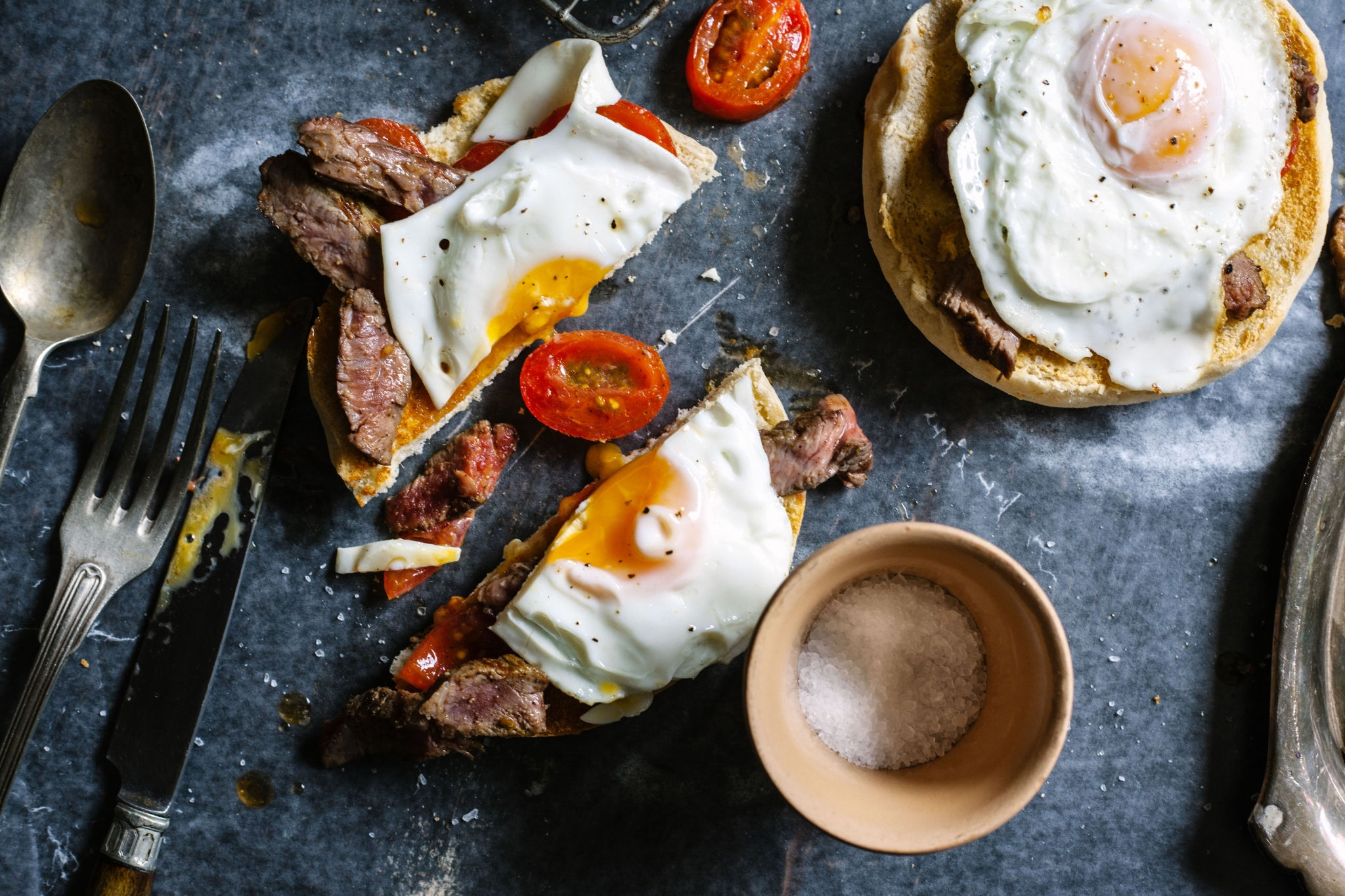 Victoria Breakfast Room
Located on first floor next to the elevators, our Victoria Breakfast room features an American breakfast buffet and a panoramic view overlooking the gardens.
Cuisine: American
Hours: Monday - Friday 6:30 AM - 10:30 AM; Saturday - Sunday 6:30 AM - 11:00 AM
Atmosphere: Elegant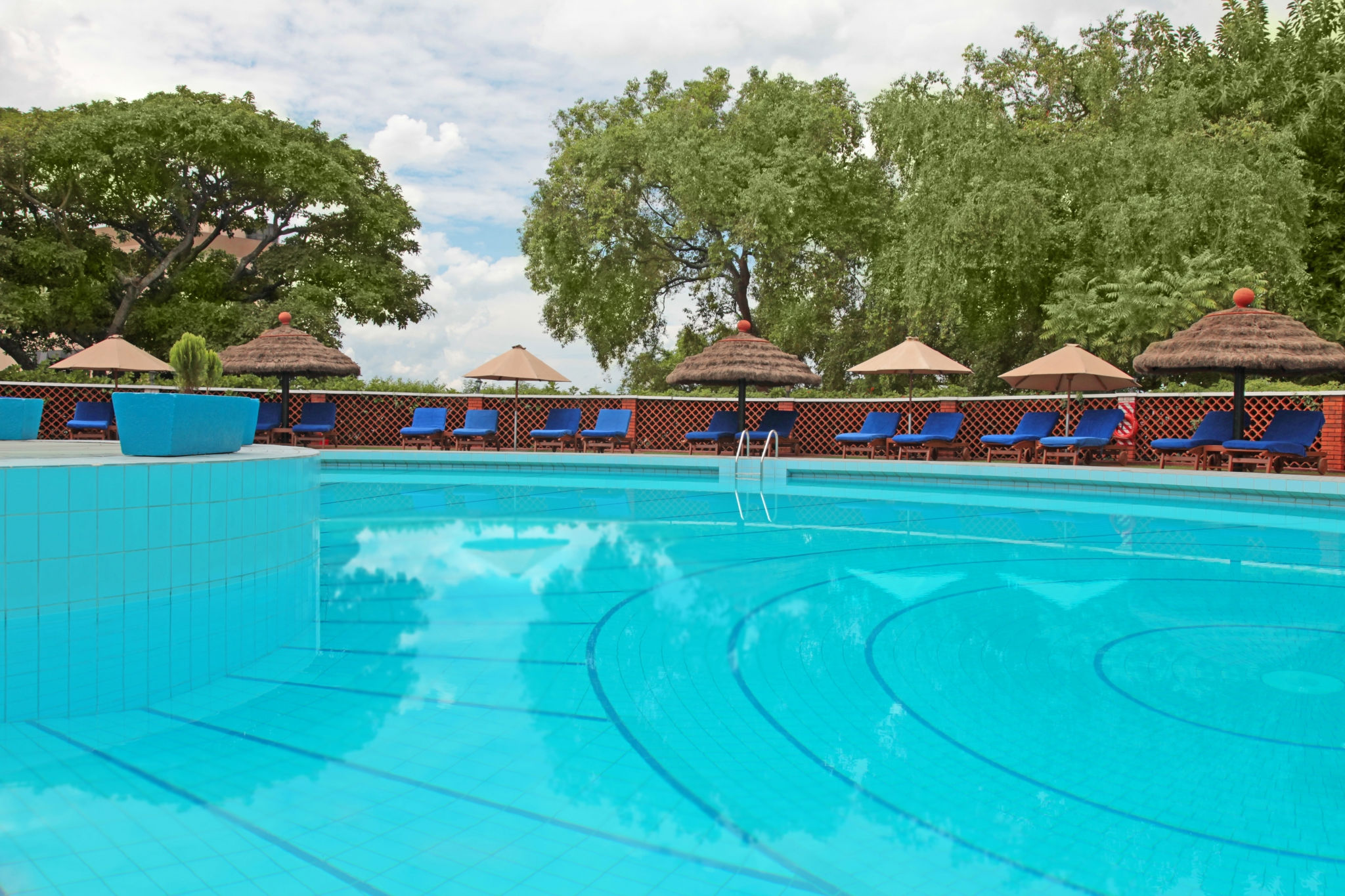 Pool Bar
Cuisine: Light Fare
Hours: 10:00 AM - 8:00 PM
Atmosphere: Cocktails/Snacks
Phone: (256)(414) 344591 ext. 6
Equator Bar
Our Lobby bar overlooks splendid gardens, and offers a revolutionary menu cocktails and wine pairings coupled with tasty snacks.
Cuisine: Bar Menu
Hours: 10:00 AM - 3:00 PM
Setting: English Pub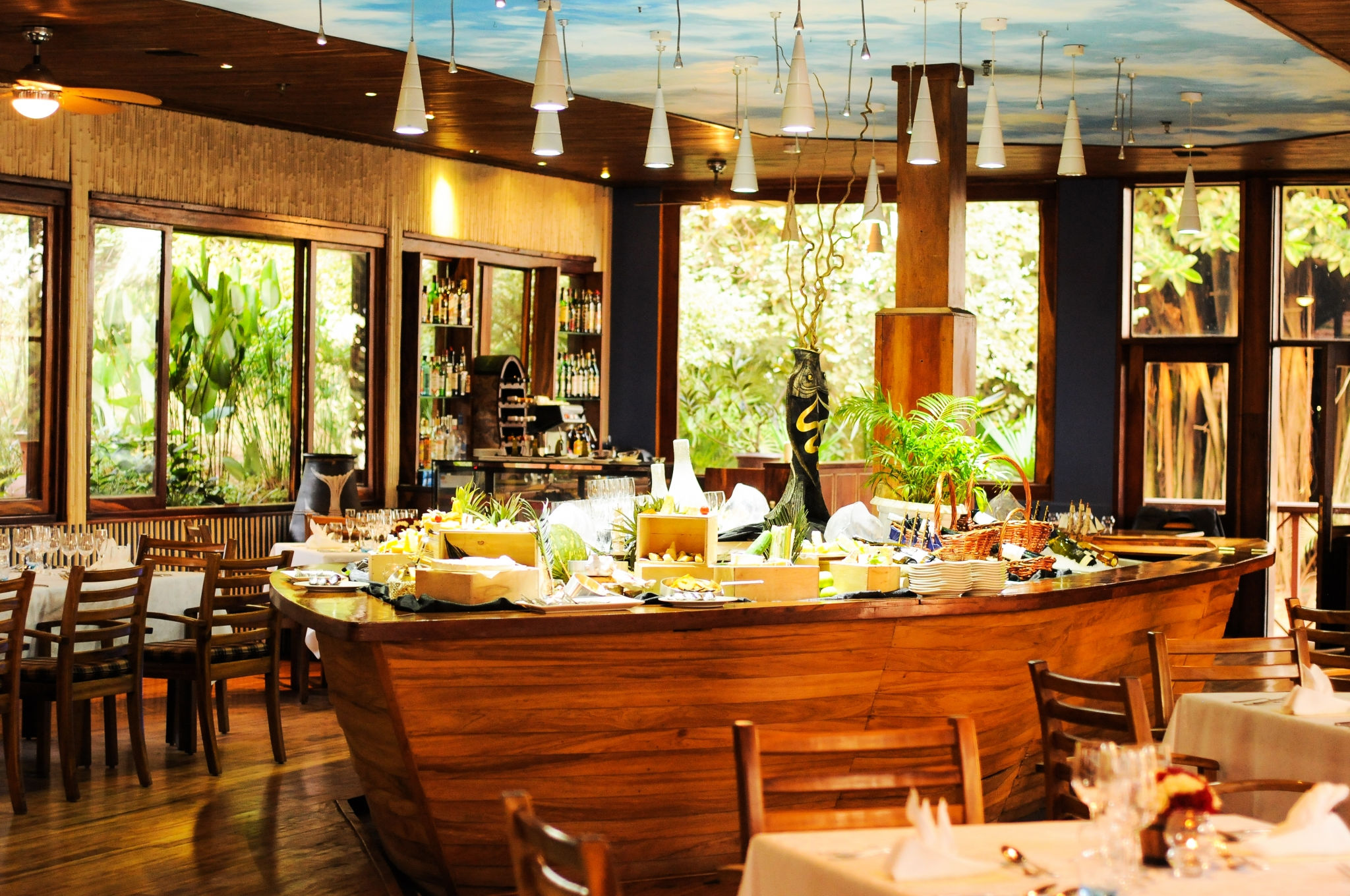 Seven Seas Restaurant
Choose from freshly caught lobster, red snapper, prawns or salmon cooked to your preference. View RESTAURANT SITE & MENU HERE
Cuisine: Seafood & Steaks
Hours: 12:00 PM - 11:00 PM
Atmosphere: Relaxed
Setting: Al fresco Deck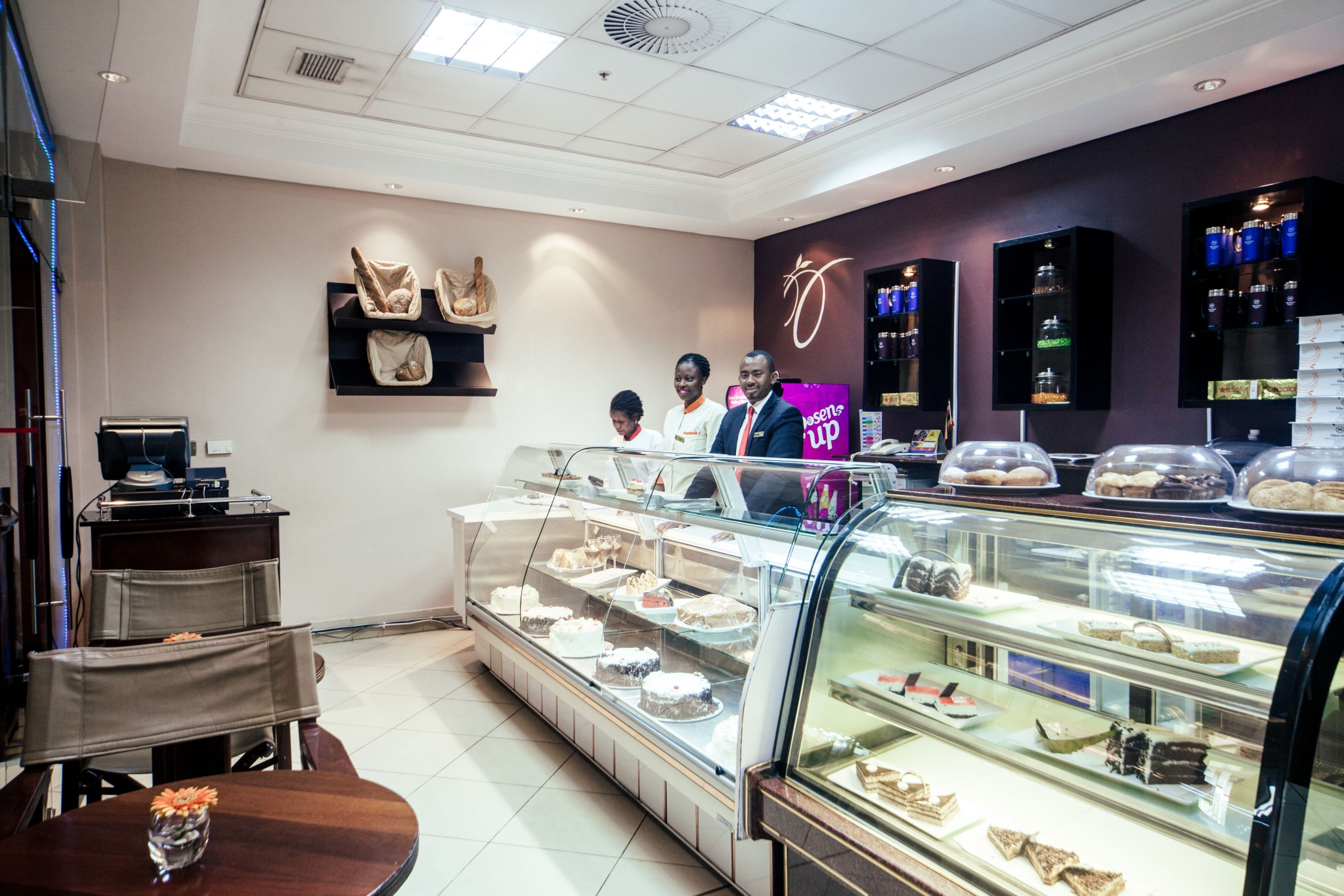 Temptations
Located in the hotel lobby, Temptations has a wide selection of freshly-baked mouth-watering Pastries, with over 20 different types of cakes to choose from.
Cuisine: Baked Goods/Desserts
Hours: 8:00 AM - 10:00 PM
Atmosphere: Relaxed
Setting: Pastry Shop